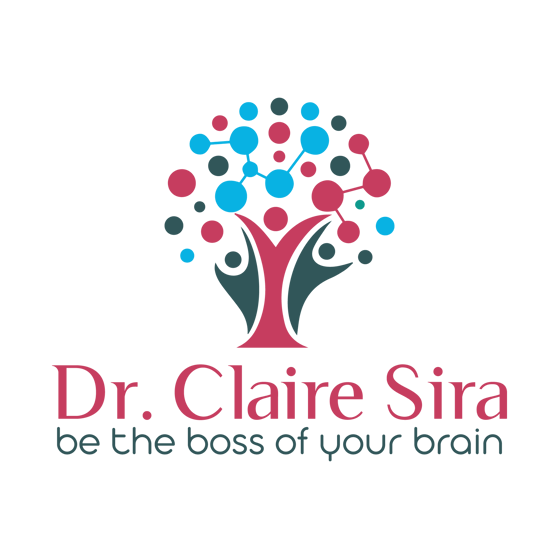 Fees for Psychological Services
Consultations
My rate for a 50 minute consultation or supervision session with another professional is $225. For returning clients who have completed an assessment with me, or have already had several 50 minute sessions, I offer 30 minute video or telephone sessions for $115.
Assessments
Assessment costs vary based on the complexity of the assessment and the amount of in-person or video psychometric testing*, document review, report writing, and interviews required. Note that for every one hour of direct contact with a client, I spend about 2-3 hours on other work related to the assessment. Please see the ASSESSMENTS page for descriptions of each type of assessment.
The following are typical costs for non medical-legal assessments (with a written report), but the actual cost may be higher or lower depending on the time required. Some assessments are subject to the GST, which is added to the fees listed here:
Comprehensive Neuropsychological Assessment: $4500 (non medical legal assessments, such as for Veterans Affairs) up to $7500 or more (for medical legal assessments)

Brief Cognitive Screening Assessment for Early Detection of Memory Problems: $600

Comprehensive Concussion Assessment (with interview, testing and brief report): $1500

Comprehensive Psychological / Psychiatric Assessment: $3500 – $3900

Comprehensive ADHD Assessment (with testing and report): $2000 – $2600 (This page explains what is required to access academic accommodations at UVic)

Brief Online ADHD Assessment (with summary report): $495 (unless the psychological situation is more complicated)
Note: I can only assess clients who are at least 16 years old.
* I complete all psychometric testing and scoring myself.
Rehabilitation and Coaching
Consistent with the rate recommended by the British Columbia Psychological Association, my rate for a 50 minute cognitive rehabilitation, ADHD coaching, or psychotherapy session (with 10 minutes of the hour reserved for payment and scheduling) is $225. Please note that no written report is included in the fee for psychological counselling, cognitive rehabilitation, or psychotherapy sessions. Requests for written reports will be discussed with clients prior to initiating the report to determine the intended purpose and recipients of the report and a fee will be set. The fee is usually based on the number of hours required to write the report at a rate of $225 per hour. The College of Psychologists of BC sets minimum standards for what has to be contained in a psychological report. As such, if a full report is requested, I may be required to conduct a complete assessment which includes a full report and recommendations.
Medical Legals
Consistent with professional practice standards and a recently published 'salary survey' (Sweet, et al., 2016), my rate for non-clinical assessment / consultation psychological work (such as an assessment or consultation requested by a lawyer or insurance company) is $300 per hour ($350 per hour for neuropsychological work). My fees for Comprehensive Neuropsychological Assessments for Medical Legal purposes start at $7500 and may cost more depending on the complexity of the case and the number of documents sent to me for review (I spend between 25-30 hours on a complex case). If I am required to appear as an expert witness, I base my fees on the recommended fee guidelines for neuropsychology specialists.
Position statement regarding neuropsychology services in Canada
Cognitive rehabilitation and therapy clients continue to pay the rate in effect when they begin working with me regardless of any future fee increases. However, if there is a gap of one year or more between our sessions, then you will be charged my current rate. Depending on availability, I can provide cognitive rehabilitation services at a reduced rate for up to 5 sessions per client, per calendar year. Please speak to me regarding any questions or concerns regarding my fees.
Some Things to Consider
In British Columbia, care by private psychologists is not covered under the standard health insurance, the Medical Services Plan (MSP). However, many people do have coverage through their own or a family member's extended health coverage.
 If you suspect that you may be covered under extended health, it can be a good idea to check a few things:
What is the maximum amount for which you can be reimbursed in a given year? Often the answer is $500 or less, which unfortunately represents only a few sessions. You do not want to have any unpleasant surprises when you turn in your receipts.

Does the plan cover 100% of the bill? Some plans cover 100% up to the yearly maximum. Others cover only a percentage of the bill – often 80%.

When does the year change? Most plans start a new year on January 1. This enables many people to start with a few sessions in the fall of one year, and continue after New Year's using their coverage for the next year.

Does the coverage require that you have a physician referral? I do not require that you be referred by your physician – but your insurer might.

Does the plan require that your provider be a registered psychologist? I am registered by the College of Psychologists of British Columbia (#1837).
Dr. Claire Sira, Registered Psychologist (CPBC#1837)
767 Tyee Road (Suite 218),
Victoria, BC V9A 0G5

Tel: 250.590.8697
Email: admin (at) drclairesira.ca